DICTIONARY
Table of Contents
Overview
The Dictionary for Roam42 is based on the rich open-source WordNet dictionary.
Demonstration(s)
👀Video Demonstration
How to Use
✏️Instructions:
To trigger the dictionary feature, either use:
Use the keyboard shortcut:
Alt + Shft + . Note the period at the end
Or select from the Roam42 "hamburger" drop-down at the top right - select "Dictionary"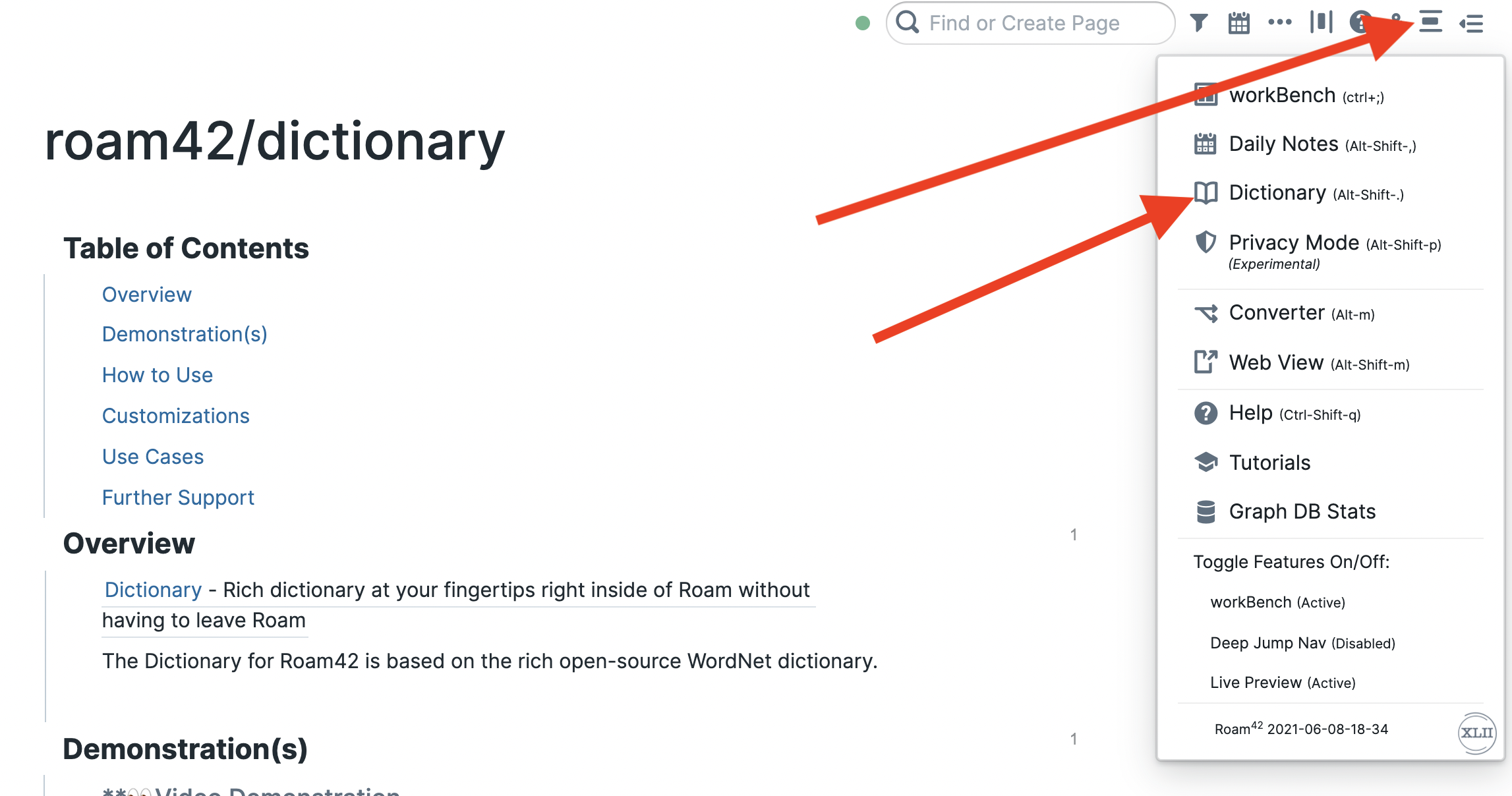 Enter the word you're looking for in the pop-up box
Use arrow keys to select the correct word
It will insert the word and it's definition into your graph
It will show the definition in a popup in the lower right-hand corner
Pop-up will stay visible for a short time, or
You can close using the X
Customizations
Some features in Roam42 can be configured by adding settings to your local graph database.
Roam42 Dictionary has no customizations.
Support
There is an active community at roamresearch.slack.com channels #roam42 and #roam-js. Stop by if you need help or want to share your ideas.
---